Tackling the trust deficit.
Over the last decade, financial services firms have answered the call to demystify financial language and provide clear, transparent content. And yet trust in the sector remains low. More work needs to be done. That's where we can help.
Our financial writers and experienced strategists combine technical knowledge and language skills to communicate with both authority and understanding. It's the winning formula to build confidence with customers and stakeholders.
Get in touch
Low levels of trust. High levels of jargon.
Financial services speaks its own language. We are here to translate it for everyone.
Because complex subjects and clear disclosure don't have to be dull.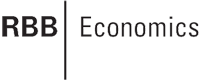 "The brochure and web content Stratton Craig crafted was spot-on and expertly captured who we are and what we do."
Simon Bishop, Partner and Co-founder, RBB Economics
Finance specialists, brilliant writers
Our specialist finance writers use clear language to connect with investors, customers and employees. But we never 'dumb it down'.
That's because our process starts with sharp thinking. We develop strategies to pinpoint your audience and engage them with the words that explain and persuade in equal measure. Because in an industry like financial services, everyone wants to feel in control.
Copywriting for financial services
We have helped leading financial services firms with projects including:
Tone of voice development
Customer communications
Content strategy
Investment writing
Fintech copywriting
Annual reports and financial reports
Corporate websites
Editorial and thought leadership content
Financial content writing
Internal communications
Content for sales, marketing and client communications
Get in touch
See our financial services content in action