Let us introduce you to the following content marketing geniuses of February: ŠKODA, Snickers, Jus-Rol, UN Women and Disney.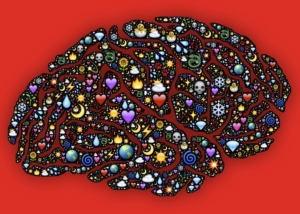 Few months are as inspiring as February. Writers are famously at their best when they're a bit miserable and the drear of the month means we're on top form. Plus, advertising teams are taking advantage of all eyes glued to the telly in rain avoidance, bringing us fresh campaigns. We get to lap up all the sparky ideas and think differently about our own work.
So what inspired us last month?
Snickers
Waterloo Station was the setting for the Snickers Valentine's Day story. Commuters were treated to a helping hand on the most romantic/cringeworthy day of the year thanks to Snickers' novel billboard. Putting a spin their tagline, 'you're not you when you're hungry', the billboard read 'You're forgetful when you're hungry'. That's not all – the word 'forgetful' was crafted out of 3,000 cards that people could peel off and take home for the apple of their eye. The story continued after the big day with cards reading, 'Sorry I forgot, on the plus side, booking a restaurant should be easier. Happy Belated Valentine's'.
Genuinely helpful, funny and simple, it ticks all the boxes for great interactive content. Snickers acts as a wingman for forgetful other-halves, making the brand well on its way to achieving legend status.
ŠKODA
ŠKODA's new advert is a lesson in strong storytelling. It's a 90-second 'This is your Life' for British cyclist Bradley Wiggins, from his triumphs to his family, and it all ends with him in a brand new ŠKODA. Without saying so, ŠKODA says 'we are sporty, family-friendly and built for success'.
The moral of the story? You don't need to make up stories, some of the best ones are right in front of us and sticking with the true ones gives you integrity. And doing one fabulous campaign that's long and well thought-out works.
UN Women
Pretty much everyone jumped on the International Women's Day bandwagon, some to more effect than others. UN Women went down the stripped-back line with its Google search campaign where they wrote 'women should' into the engine and showed the results generated in the autocomplete. Results included 'stay at home', 'be slaves' and 'be in the kitchen'. It got people talking, making 1.2 billion impressions and generating 24 million posts with the hashtag #AutocompleteTruth.
Jus-Rol
This is the story of how one marketing campaign turned into a British Tradition. Three words: National Pie Week. About a decade ago, the pastry brand Jus-Rol have invented National Pie Week, and now it's really taking force. It's become a mainstay and I think we can all say that we would be a bit upset if we didn't have an excuse to admire the Great British pie. Jus-Rol's idea was brilliant all those years ago. It's a campaign that keeps on giving with people continuing to talk about it on social media, encouraging us to go home and make a pie. What do we need for a pie? Pastry – and lots of us turn to Jus-Rol, bringing them extra income every year. Talk about long-term strategy.
If you need any more convincing that Pie Week is successful – Bristol-born Pie Minister was fully booked when we tried to go and dig in to celebrate, and it was mid-week.
Instagram
Okay, it's not really a campaign, but it's a change for the world of marketing. Our pals across the pond have updated the app so you can upload a few photos in one post. Without even realising it, millions of us have become better storytellers. It's almost impossible to share the photos without being in some kind of sensible order, so you can create a little story of your mate's hen do, your big night out or a sunny afternoon walk.
Storytelling is catching on in all sorts of marketing campaigns, and it's pretty nice to see.