The recruitment sector is on the rise, despite concerns about skills shortages. In order to stay competitive, agencies must maintain a high candidate conversion rate, with ROI a crucial benchmark for client attraction. Naturally, increased demand has expanded candidates' options when evaluating potential employers and recruiters. So, how do you get their attention?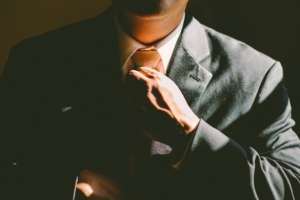 Content and verbal identity are essential for recruiters
Recruitment marketing is the most valuable strategy for connecting with candidates, but in a saturated market the focus needs to be on improving the chances of successful candidate engagement. At the mercy of marketing impulses, flexibility regarding current trends is your competitive edge. This means understanding the power of your tone of voice, delivering innovative and tailored content marketing and effective channel strategy.
From the ground up: It all starts with verbal identity
Content marketing is a powerful tool proven to enhance recruiting efforts. Savvy marketers have picked up on the trend, investing time and resources into creating effective content strategies. The evolution of content, and the growth of accessible media to share it, means we now operate in an environment of 'content shock'. This is the tipping point at which the volume of content is greater than our capacity or need to consume it. To make yourself heard, it's important to speak in your candidate's language. If you're a recruiter for biomedical science, for example, you need to speak in a way that your candidates understand and respect. The same rule applies if you're a recruiter for creative talent.
Creating a unified tone of voice across all channels of your communication, that can be dialled up or down depending on the audience, is one way of improving your content strategy. And, once developed, this tone of voice should be used across everything you do – from emails to your corporate website. By tailoring your verbal identity to attract the right candidates, you enhance your product offering. The quality of your product, your candidates and their attributes, directly impacts the type of clients you attract. This type of investment can help you stand out from your competitors and improve your candidate experience.
Don't just curate, create: proactive, planned and researched content
Recruiters are often referred to as 'head-hunters'. This ominous term does little to inspire trust among potential candidates. General suspicions in the industry mean that winning the trust of potential candidates and clients can be a difficult undertaking. With increasing pressures placed on attracting talent, recruiters will need to rely on maintaining trusting relationships. Strong evidence that you or your company understand the industry in which you work can help your cause. Using content marketing to promote your own expertise is one method to consider.
Quality articles, specialist thought leadership pieces, expert content from senior members of your team and research reports can help to position you as a thought-leader. For the last three years, we've worked with Robert Walters on their annual Global Salary Survey. The survey examines the most up-to-date salary information and employment trends, setting a benchmark for their brand as a reputable thought leader. We've also worked with Resource Solutions to develop their 2015 and 2016 Recruitment Outsourcing Insights Report.
Like Robert Walters and Resource Solutions, providing your clients and candidates with relevant, tailored and insightful content creates positive relationships and a sense of loyalty. A well-defined content strategy that finds the right balance of curated and created content engages readers for longer periods of time and encourages conversation, which in turn improves your SEO and brand presence online.
Think outside the box: timely, interesting and of value
The growth of content marketing has made consumers sceptical of 'knowledge' when it comes through conventional marketing channels. Today, the value of your content is considered more important. Content marketing needs to engage with potential audiences and provide them with something they enjoy reading that is relevant to industry trends and current affairs without being overly sales-heavy.
According to research conducted by the Content Marketing Institute, 37% of business-to-consumer (B2C) marketers have a documented content marketing strategy. For a recruitment company, this strategy should include expert industry guidance, new research findings, or trends reports delivered via articles, infographics, eBooks and vlogs.
Aside from scheduled content, marketers should also consider the potential impact of content that is relevant to current affairs. For instance, Oscar winner Jennifer Lawrence's essay on Hollywood's gender pay gap sparked a massive interest in quantifiable research on the issue – and not only from consumers, but from notable media like The Guardian.
At Stratton Craig, we work with clients like BMI Healthcare to create timely and interesting online content. For example, when TV chef Jamie Oliver started a campaigned for a tax on sugary drinks, we reacted with an article on secret sugar offenders for their Health Matter's online magazine. Current affairs present an opportunity for recruitment agencies and industry bodies to present an opinion, or respond quickly with 'valuable' information. If appealing or unique, this information can open up your messaging to a whole new segment of the market, encouraging shares by viewers on social media or even generating media interest.
What works? Different content and channels for different audience groups
Once you've planned what content you should be creating, you need a channel strategy in place. As consumers, we pursue, find and engage with brands across a range of media. This is no different with candidates. Aside from traditional media, for example your website, blog or email, there is great opportunity in using social media to increase your brand presence, and share your message, across many digital channels. An effective channel strategy means factoring in candidate and competitor research and keeping up to date with social media trends, groups and influencers that your candidates are following.
LinkedIn, Facebook and Twitter continue to be the most effective media in the social recruiting landscape. However, you should also consider new sites relevant to the industry within which you recruit. For example, in technical recruitment there are a number of techie platforms such as GitHub and Stack Overflow where quality IT talent can be found. A multifaceted channel strategy means that as blog success fades, or as social media platforms come and go, you won't be trapped in a singular channel and can repurpose your message for different media.
At Stratton Craig, we create content strategy and written communications, providing insight and planning before pen is put to paper. We've worked with clients ranging from small recruitment agencies to global providers like Reed and Robert Walters. If you'd like to know more about our work, get in touch on +44 (0)20 7842 8240.
Download when fishing for candidates, content's the hook by clicking here.