Good reviews, bad reviews, does anybody care?
Well yes. Actually almost 90% of us are influenced by reviews when it comes to booking and shopping online. Whether we're booking a hotel, buying a laptop or looking for a local tradesman, we all look to others to help us decide which one is best.
So, if they're so important to the individual, they definitely need to be on every brand's sales and marketing radar. Apart from influencing the buyer, reviews can also help your local SEO. And as far as optimisation is concerned, online reviews are right up there (or should be) in your local content strategy.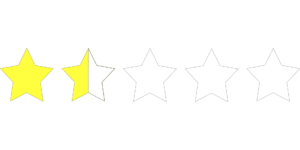 MOZ's Local Search Ranking Factors Survey, shows that online reviews make up 10% of how Google and other search engines decide to rank search results. So it's important to understand what's being said about your brand and how to respond. A quick way to find the review platforms your customers are using is to do a google search "[industry] + reviews" and see which sites list on the first page. As part of your content strategy you might want to bookmark some of the most influential sites and keep an eye out for reviews of your brand. Google alerts is also really helpful for keeping track of when your brand is mentioned and even when it receives publicity.
To embrace people reviewing your brand (and we get that it can be scary to encourage both positive and negative reviews) try and make it really easy for people to leave reviews. You could send out a questionnaire or enable them to rate your product or service using a star system. You can also link to your reviews page on your website and train your team to ask customers for reviews.
When it comes to negative reviews, it's tempting to get angry, demand the content is taken down and take it personally. But that's not going to help with your ultimate goal of generating more sales. Treat the review like a conversation, listen carefully and then respond in a calm way, diffusing the situation and highlighting the positives. This is where the tone of voice you use in your response is crucial. It's also a great opportunity to show that your brand is actually a bunch of people, not just a faceless organisation.
Above all, see all content as useful for building awareness of your brand and you should notice more traffic and ultimately more sales.