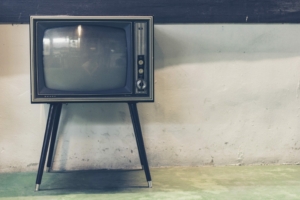 Who's making us laugh? Who's making us cry? Who's making us do stuff? Stratton Craig investigates the best storytelling brands who've got us gripped on the first page: their advert.
The one where everyone cried
Two words: John Lewis. They've got this storytelling thing down to a tee. Everyone has their favourite John Lewis Christmas advert– and they've already got 'the one with the…' status. Insert snowman at the end of that phrase, and everyone will croon 'awww'. Stories aren't just for Christmas though – remember when they showed the little girl growing up to She's Always a Woman by Billy Joel? This one had us purring too, probably because we all felt like we were that little girl in the red dress, crawling through the pop-up tunnel and having a cheeky teenage kiss in a corridor. It might sound sickeningly sentimental, but it turns out we love all that stuff with 100,000 of us tuning into YouTube to give it a watch (again).
The one where everyone laughed
Let's give Pot Noodle a round of applause. They've really made us laugh this year with their 'You Can Make It' advert thanks to the great twist in the plot. Just when you think the young lad is gearing up to join the military, he makes it to Vegas to show off the scoring placard in a wrestling match, wearing nothing but skimpy emerald Lycra pants and crop top. If this one doesn't have you smirking, it's probably because we've just told you the punchline, sorry.
The one that everyone remembers
Remember Adam and Jane? No, we don't either. But do you remember the couple from the BT advert with the guy who played Colin from Love Actually? You might also remember him from My Family… There you are. We watched these two grow up, get married and have kids over 40 ads from 2005 to 2011, and we were hooked. It was like watching a soap on telly, and it didn't feel like an 'I'm going to sell you something now' advert.
The one that got us involved
Pop into your local Tesco's and you'll find some recipe cards with titles 'Anna's 'Magnifique' Coq au Vin' and 'Jimmy's steak for two'. If you see them on telly creating a dish, you pick up the card and make it yourself. It's a bit like how your neighbour would give you their to-die-for blueberry muffin recipe on the back of an old envelope – something we can all relate to. And Tesco has stolen the age-old tradition right from under our noses.
The one that had us gripped
Halfords' big 'For Life's Journeys' campaign is well worth a read (sorry, watch). In 30 seconds, you watch a family or group of friends take a road trip in great detail and all sped up. It's surprisingly easy to keep up, and they're full of witty anecdotes, like losing the instructions for putting up the tent – classic.
Storytelling is more than just a buzzword, it's psychology for how we see the world and it's vital for successful communication. Have a read of this to find out more about how you can use storytelling to win over your customers.