The race to a more sustainable future is on. Are you set up to win?
As businesses everywhere rise to the challenge of addressing climate change, promoting diversity, equity and inclusion, and creating a more sustainable future for everyone, there is more scrutiny than ever on companies' ESG credentials. Investors want to see plans, not just pledges. Consumers are looking for convictions, not clichés.
The businesses set to thrive in this environment are those that see sustainability as a key success factor. As a lens that helps you identify opportunities as well as risks, and lets you demonstrate the long-term viability of your organisation.
We are experts in sharing sustainability stories that convince, persuade and inspire – highlighting the enduring value you create for all stakeholders. Setting out your sustainability vision, mapping your progress and sharing your goals will help win the trust and confidence of investors, consumers and ratings agencies.
Start your winning ESG story with us today.
Get in touch
Our award-winning ESG writers have helped sustainable brands of all shapes and sizes, from across sectors and the globe, tell their ESG stories.
Corporate report projects completed
ESG and sustainability reports written
Our ESG copywriting services
ESG and sustainability reports
An impactful report is the jewel in the crown of a comprehensive ESG strategy. Disclosure doesn't need to be dull. We believe a good report can comply with all obligations and engage with all audiences.
Whether you're starting out with an ESG report, looking to broaden your approach with a sustainability report, or ready to wow with an impact report, we can help.
Annual and integrated reports
Compliant and compelling. Every time. We bring a storytelling approach to annual and integrated reports, sharing your results in a way that connects with your audience.
From advising on strategic messaging to interviewing execs and capturing their voice, we can support you at every stage of planning, researching and writing your report.
Sustainability narratives
Consistent ESG communications start with a clear sustainability narrative. Maybe you've already set your strategy, and just need to capture it succinctly for your website and other channels. Or maybe you need to bring your internal team along on the journey with you.
We can help you refine your sustainability messaging and develop a clear and concise narrative to suit a range of audiences.
Messaging frameworks
Turn your team into ESG ambassadors. An ESG messaging framework gives everyone the tools to amplify your sustainability story consistently and effectively.
By capturing your ESG vision clearly and mapping proof points to your key themes, your people will be singing from the same hymn sheet and be ready to support your claims with hard facts.
Articulating sustainability strategies
Do all your stakeholders know where your sustainability priorities lie? A well-crafted sustainability strategy is essential in explaining where you're focusing your sustainability efforts and why.
More than just a materiality matrix, more than a laundry list of initiatives, your strategy should clearly explain your ESG vision, map out your ESG goals, and share your plan for reaching those goals.
ESG campaigns
Extend the impact of your ESG efforts by building communication campaigns to share your sustainability stories more widely.
ESG is a broad topic that touches almost every aspect of a business. So there are lots of opportunities to weave your ESG messaging throughout your communications. We can help design campaigns to bring your stories to life to a range of audiences.
ESG content strategy
Sustainability offers a rich seam of insights and topics to fuel a compelling content programme. By joining the dots and leveraging work done throughout the ESG reporting process, we can help you map out a long-term strategy to maximise the value of your insights and maintain the momentum on your ongoing ESG content.
Maximise the impact of your sustainability comms.
Get in touch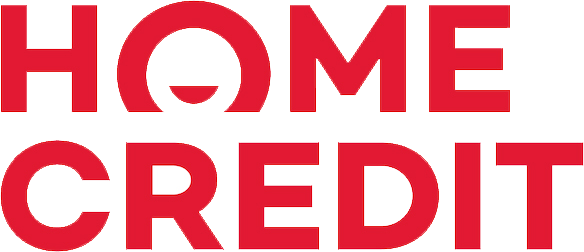 Jan Ruzicka
,
Group Chief External Officer
,
Home Credit
"With Stratton Craig's support, we published our first ESG report. Our teams across the world have long been focused on doing the right thing, and Stratton Craig helped us to collate a huge range of information and activity into a compelling narrative that brings to life all of that great work."
Ryan Gill
,
Head of Product Marketing
,
CBRE Investment Management
"Stratton Craig made telling a complex story easy. We needed to explain how our sustainability strategy would be relevant even in 2040 when the world would be very different, and they exceeded expectations."
Create your leading ESG strategy with our expert sustainability writers.
Why choose us for your ESG reporting?
We communicate the journey and the destination
Every company has a sustainability story to tell, wherever they are on their ESG journey.
Whether you're just starting out and need to articulate your strategy and goals, you want help finding the themes that link all your ESG initiatives, or you're ready to commit to science-based targets, we can help.
Meeting evolving stakeholder expectations of accuracy and transparency by aligning with leading ESG and sustainability frameworks, including SASB, GRI, TCFD, the SDGs and the PRI.
Bringing your sustainability strategy to life through case studies.
Taking work off your desk by project managing the process from
end-to-end.
Capturing key insights and details by interviewing experts from across your business.
Working in partnership with your ESG consultants to interpret your sustainability efforts for a range of audiences.
Showing how your company's ethics and values translate
into action.
Once the task of collating, analysing and explaining your ESG data is complete, we can help you maximise the impact and reach of your report by adapting the content for different formats and channels.
Social posts with purpose. Whitepapers that inspire. ESG hubs to showcase all your efforts. Every touchpoint is an opportunity to demonstrate your progress, celebrate your achievements and reinforce your commitment to sustainability.
We can also help you set the foundations for ongoing communications by giving your team the tools to spread the message far and wide and win recognition for the positive impact you're making.
Maximise the impact of your sustainability comms.
We tell ESG stories for these brands