Nutmeg is a UK-based investment management company, and it is emblematic of the new wave of financial organisations that have risen from the murky ashes of the global financial meltdown. Consumer confidence was shattered after the financial crash, and the way people in the UK invest has changed dramatically as a result.
Nutmeg seized on this opportunity at exactly the right time, and is now one of the UK's most rapidly expanding startups. A startup is founded to do two things: grow quickly and disrupt existing markets. In Nutmeg's case, it disrupts the conventional structure of investing in the UK by allowing people to invest manageable amounts of money into a diversified portfolio and control it online.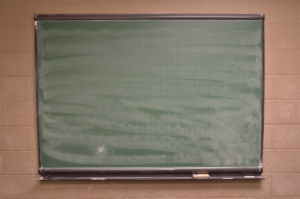 Financial firms can learn a lot from Nutmeg
Nutmegonomics: content to show you're an industry expert
Nutmeg's key challenge was to establish itself on the investment scene as a credible company. Investors need to feel confident in Nutmeg's ability to look after and grow their capital, and one way Nutmeg gains this trust is through its blog – Nutmegonomics.
Nutmegonomics is free for anyone to read and offers insight and advice on every aspect of personal finance and the financial industry. From energy prices to the stock market, Nutmegonomics blog posts help to communicate the company's ethos of transparency. Here's what you can learn from it.
Lesson one: know your audience
Speak directly to the person that is using your service or that you want to convince of the value of your service. Create a profile of your target reader and decide on crucial attributes, such as their level of existing financial knowledge.
Nutmegonomics is written for people who are relatively new to investing, who don't know a great deal about it and who may be wary of the finance industry. Whoever you aim your service at, make sure the tone and standpoint of all your content follows that core principle.
Lesson two: be clear
Your content should be clear and easy to read. This means avoiding off-putting jargon, complex definitions and lengthy disclaimers at all costs. This is particularly true if, like Nutmeg, your audience may not have an in-depth knowledge of finance.
Stick to short sentences and familiar sentence structures to make your writing clear for all to read. Try to use plain English equivalents instead of specialist terms that will be meaningless to your reader. If you need to use a technical word then add a short definition or include a link to an explanation of what it means.
It is vital to avoid long and intimidating footnotes, as this will undermine all the clarity and understanding you achieve in the rest of your content. For example, Nutmeg includes a risk warning at the end of all Nutmegonomics posts which is clear and simple enough for the reader to understand.
Lesson three: be current
To be seen as a thought leader in your industry, your content needs to tap into popular topics and trends and add a unique insight that your readers won't get anywhere else. Focus your content on issues that surround your service and affect your industry and connect the reader with what these stories mean for them.
In Nutmeg's case, many blog posts look at how to increase the amount of money you save and invest, and others explore new and emerging technologies that affect the way people invest.
Back to you
The new tone of voice in the finance industry has not happened by chance. The new investing platforms have brought with them a different way of communicating, along with increased competition for consumer banks who must also find a new way to speak to their customers. Successful startups like Nutmeg are excellent at engaging with their audience, and many other financial organisations are following their lead.
Want more insights on how to speak to your audience in the most effective way? If so, get in touch with the Stratton Craig team.