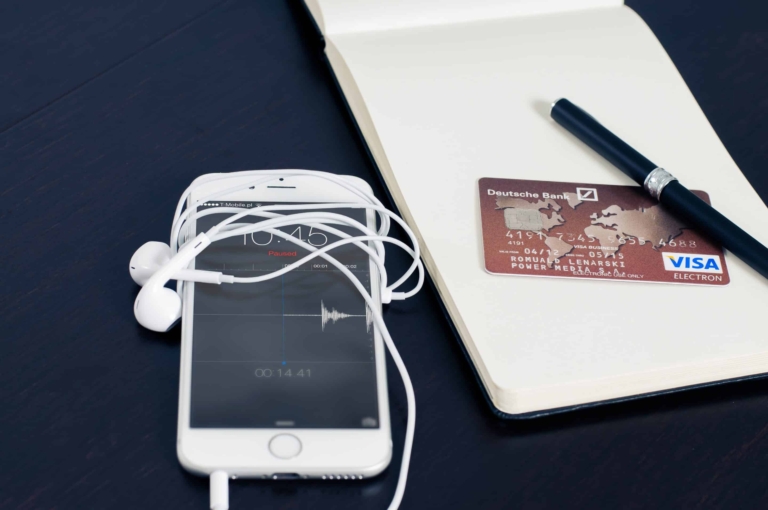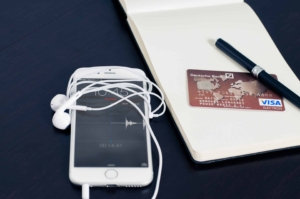 When was the last time you popped into the bank? Unless your auntie has given you a tenner cheque for Christmas or you've lost your card reader, then it was probably when you first opened your account.
In just two years, 1,032 bank branches closed across the UK. HSBC was the biggest shaker, axing a quarter of its branches1. Are we gutted? Meh. Here's why most of aren't really that bothered about bank branches disappearing off the face of the earth.
'Britons would rather talk sex than money' explained The Independent about a year ago2.
Let's face it, money talk is a bit dry. But it's also private and most of us won't tell our mums, baes or bank managers our salaries. Imagine that you need a couple of grand cash to buy a used car or motorbike. The ATM won't give you that much so you have to go into the bank. 'I would like two thousand pounds please from this account' you declare to the unsmiling face behind the pane of glass, and the seven or so people queued behind you. A wad of cash in an envelope is handed over, and you walk out wondering how long it will be before someone tries to mug you. It isn't exactly private, is it. What's worse? Being led into a sound-proof back room like you're doing something naughty. Oo-er.
Heaven forbid you have to leave the sofa
Transferring money is much easier to do from home using an app. A few taps and it's sorted. Going into the bank to sort out money is a faff. They only seem to be open while you're at work, and on Saturday mornings when you're supposed to be packing up the car for a weekend away, or you just want a lie in. What's convenient for the bank seems to be how it goes – so why go out of your way?
Face like thunder
Have you ever had great service at a bank? With their hands tied to policies, most bank employees can only tell you what's what. Talking to someone face to face is no different to reading T&Cs or chatting to someone over the phone. Maybe it should be a faceless industry with a big helpful voice?
Finding their voice
If you've called Aviva recently, you'll notice that you can choose the on-hold music you listen to. It's a nice touch, acknowledging that being on hold is a pain in the arse and that having some form of control or choice is a bonus. The technological age doesn't have to be cold, just because it doesn't have a face – it has a voice and it can be much easier to control.
Phoney
Reading about bank security, we found this gripping headline in The Telegraph (online, of course) – 'I lost £17,500 in 'vishing' scam – because 'I didn't watch The One Show'3. These scams involve fraudsters phoning people pretending to be from the bank in order to retrieve security details. Citizens Advice predicts that four million people are scammed every year, with more than a third done over the phone4. Why should we trust people at the end of the phone more than apps that have undergone stringent testing?
Perhaps we'll start to trust the written word more than the spoken word. By using a human tone of voice, banks could have the best of both worlds.
1 http://www.thisismoney.co.uk/money/saving/article-4029140/Mapped-1-000-high-street-bank-branches-closed-just-two-years-HSBC-cut-quarter-network.html
2 http://www.independent.co.uk/news/science/talking-about-money-is-britains-last-taboo-10508902.html
3 http://www.telegraph.co.uk/finance/personalfinance/bank-accounts/10882193/I-lost-17500-in-vishing-scam-because-I-didnt-watch-The-One-Show.html
4 https://www.citizensadvice.org.uk/about-us/how-citizens-advice-works/media/press-releases/four-million-people-scammed-each-year/