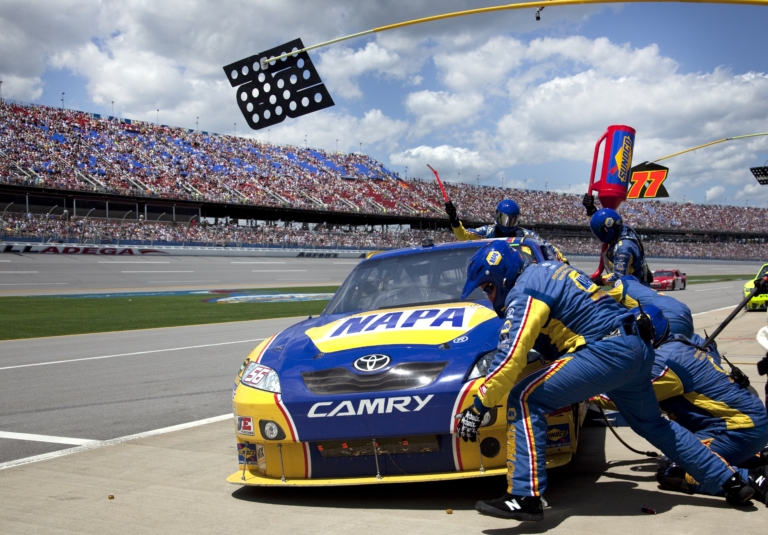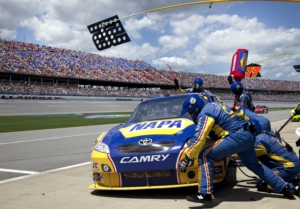 Do it different, or do it better – getting ahead of your competitors is the holy grail of content marketing.
Staying on top of the latest news and trends is where competitor analysis starts. Using what you know and what you've found out, you can devise a digital content strategy that works for your brand. It's the same for the automotive industry.
So how is 2017 shaping up for car brands around the world?
Models
It should come as no surprise that SUVs and crossovers are taking the automotive industry by storm. In 2016, sales of SUVs went up by 24% on average in Europe with the small models like the Renault Captur increasing by 38%1. Take advantage of the boom and integrate content on SUVs and crossovers into your digital marketing strategy. If your competitors have already written an article on the best SUVs or crossovers to buy, then go for the cheapest, new ones for sale in 2017 or a series of test drives and reviews in various popular models.
Under pressure from the government and market, marques are innovating eco-friendly powertrains by utilising electric technology. The likes of BMW, Ford, Nissan, Mitsubishi, Lexus and Toyota already have plug-ins and hybrid models for sale with new cars looking to hit the market this year. Even luxury sports car brand Porsche has announced a hybrid car that's set to be released in 2018. Our advice, get in there quickly with first-drives to invigorate your digital content strategy or concentrate on how the cars feel to drive. They're quiet and have lots of torque for fast acceleration so make your cars appeal to motoring aficionados by crafting copy that sets an athletic feel using simple language that quickly gets to the point. And know your figures – people love stats when trying something new. Even mentioning that there are 90,000 registered EV charging points on UK roads can enrich your automotive copywriting.
Technology
Brands like Apple, Google, Uber, Ford and Volvo are developing driverless technology. It's interesting that not many car brands are joining the race to release the first model – Ford, Volvo, Tesla and Daimler are some of the only brands working on driverless projects. Whether you shy away from it or not, driverless cars are coming. Use your digital content strategy now to put your brand ahead of the game and start introducing stories, FAQs and factsheets on the new technology. And it's probably best to sound excited – this is happening and you don't want to seem like you didn't believe in the developments.
In the short term, rear-view cameras are looking to take the hot seat this year for in-car technology. In the US, all new cars must have them by law in 2018, so lots of car brands are getting ready now by integrating them. Rear-view cameras are there for safety and ease, helping people to park up without any nasty scrapes. They also act as a second pair of eyes, so you could get clever with your digital marketing here using interesting visuals. How technology works fascinates people, so showing where the camera physically is on the car as well as on the screen in the dashboard is likely to have them transfixed.
VED changes
From the 1st April 2017, the way we pay Vehicle Excise Duty (VED, annual road tax) is changing. Drivers will pay a rate that's based on the car's CO2 emissions in the first year they buy it, which will then become a flat rate of £140 from the second year onwards. Those who choose a car costing £40,000 and over will have to pay an extra £310 every year. And the CO2 emission bands are increasing in price, with only cars emitting zero CO2 (hybrids, electric-only cars and hydrogen models) will be free from VED. Basically, most people will have to pay more road tax. Car dealerships and manufacturers need to make sure they are clear about the cost of VED when marketing the cars. And it's worth doing some content planning to let your customers know about the changes before they hear them on the news.
Marketing trends
So how are car brands using their marketing to win over consumers?
Car brands have finally worked out that they don't need to make people want to buy a car, but their car. They're getting savvier by honing in on the fun side of driving.
It's impossible to forget Volvo's double-truck advert with Jean-Claude Van Damme doing the splits in between them high up. Okay, it was a few years ago but it made Volvo truck sales increase by 31% and paved the way for automotive retailers. Take Volkswagen, the manufacturer released a car pool karaoke advert right at the end of last year, utilising the James Corden trend to appeal to a younger audience – a key move that's happening in the automotive industry.
Many brands are targeting millennials with their content marketing. Just a quick search on Google for a BuzzFeed car quiz and the results take up more than just the first page. From 'what car should you actually drive' to 'what classic car are you' and 'how well can you identify sports cars', the automotive industry is still seen as a luxury market rather than a necessity. Bear this in mind with your digital content strategy by focusing on the feeling of driving and the unique aspect of every mode, and if you can, make the car seem handcrafted.
What's next on your marketing agenda? Hopefully you'll be thinking about making use of these trends to build a richer content marketing strategy (not dreaming of your next car). Visit here for more helpful insights.
1 http://www.jato.com/suv-takes-over-as-the-best-selling-segment-in-europe-for-the-first-time/