The world feels smaller than it ever has before, but some barriers can be difficult to overcome.
Sure, online tools can translate languages word for word, but they can't capture nuance, subtlety and tone. Only native speakers, who are also writers, can do that.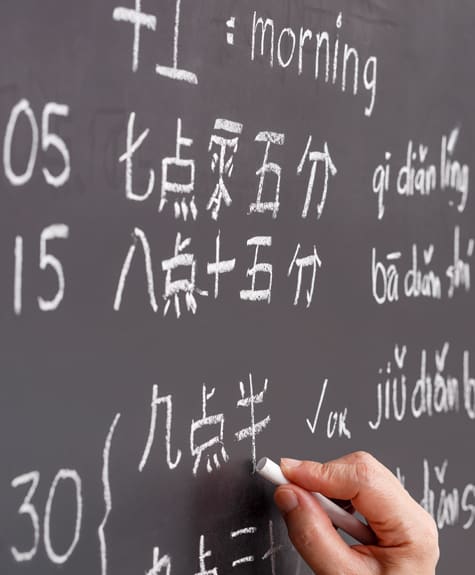 With the support of expert translators and transcreators, your message can resonate across the globe.
Don't let your message get lost in translation.
With the help of the internet, we're able to communicate with people all over the world. Tell a search engine what you want to say in any language and you'll get an instant answer. But professional translation services require a human touch.
We offer language consultancy services and international translation in more than 200 languages, from French and German to Russian, Marathi and Chinese.
Lovers of language(s) and writing
We're lovers of words, whatever language they come in, and we'll ensure your projects are translated to an exceptional standard, whether they're across one page or hundreds.
Instead of providing a translation that's technically, but robotically, correct, we offer expert, nuanced 'transcreation' services. We'll ensure your messages have the same impact no matter what language they're delivered in.
We work exclusively with translators who are both skilled writers and native speakers in your required language and are usually based in the same region as your audience. We only use translators who are registered with professional bodies including the Chartered Institute of Linguists and the Institute of Translating and Interpreting.
Many of our translators also specialise in key subject areas, including IT, law and finance. Providing invaluable cultural insight, as well as making your words understood, they'll help your message transcend geographical and cultural boundaries.